You are here

Leslie D. Taylor-Neumann
Leslie D. Taylor-Neumann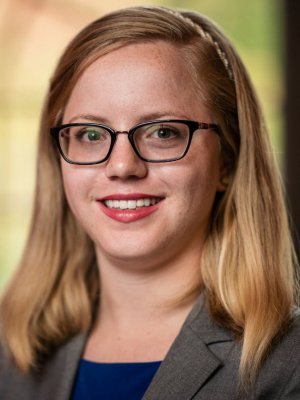 Vice President, Wealth Planning Team Leader
Leslie D. Taylor-Neumann has been a Wealth Advisor since July of 2017 at DiNuzzo Index Advisors, Inc. which has operated as an SEC Registered Investment Advisory firm since 1989 and currently manages $780 million in assets under management as of December 31, 2019. Leslie joined the DiNuzzo Index Advisors, Inc. team as an intern in May of 2015. In June of 2016, she was hired full-time as a Client Service Advisor, and in July of 2017 Leslie earned the Wealth Advisor position. Leslie currently has the role of Wealth Planning Team Leader and assists our Wealth Advisors in building each of their client's DiNuzzo Financial Wellness LifePlan™.
In 2016, Leslie graduated from Robert Morris University (RMU) with a Bachelor of Science in Business Administration degree in Finance. At RMU, she was the President of the Financial Management Association and the Outdoor Adventure Club. During her senior year, she served as a mentor for freshman in the RMU Adventure Program. In 2013, she earned a certificate for Administrative Assistant. She will continue her education as she works toward various financial certifications. Leslie is a member of the Financial Planning Association (FPA).
Prior to joining DiNuzzo Index Advisors, Inc., Leslie worked as a staff manager, photographer and cashier for World Wide Photography. She also worked as an Administrative Assistant for the Union Rescue Mission, a non-profit homeless shelter.
Leslie was born in Cumberland, Maryland and was raised in Bedford, Pennsylvania. After graduation she moved to Beaver, PA. She spends her free time practicing yoga, snowboarding and enjoying outdoor sports with her husband, Daniel. Leslie and Daniel were married in December of 2017, they reside in Cumberland, Maryland, and she states her family as her biggest support system.