You are here

Jacob R. Potts
Jacob R. Potts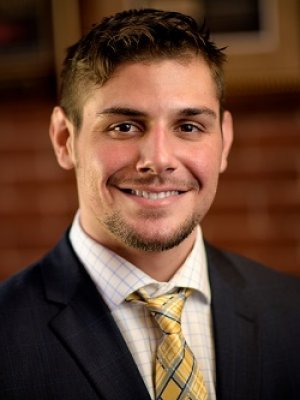 CFP®, ChFC®, AIF®
Wealth Advisor
Vice President, Trade Team Leader
Jacob R. Potts is a Vice President and Wealth Advisor at DiNuzzo Index Advisors, Inc. which has operated as an SEC Registered Investment Advisory Firm since 1989 and currently manages $780 million in assets under management since December 31, 2019. Jacob became associated with the firm in 2012 when he job shadowed for his senior project. He was an intern for the firm while attending Robert Morris University; and in December 2015, he joined the firm full-time as Client Service Advisor. In August 2016, he became a Wealth Advisor, and shortly thereafter in January 2017, achieved the position of Portfolio Management Team Manager (Trade Team Leader). Jacob was a key component in DiNuzzo Index Advisors, Inc. being awarded the "#1 Best Places to Work" in Western Pennsylvania/Pittsburgh in 2016 by the Pittsburgh Business Times.
Jacob is a graduate of Robert Morris University and received a BSBA (Bachelor of Science in Business Administration) degree in finance graduating Magna Cum Laude with a 3.9 GPA. Jacob is a member of the Financial Planning Association (FPA).
Jacob earned the prestigious CERTIFIED FINANCIAL PLANNER™ Professional CFP® designation in August 2019 granted by the Certified Financial Planner Board of Standards, Inc. It is recognized in the United States and a number of other countries for its (1) high standard of professional education; (2) stringent code of conduct and standards of practice; and (3) ethical requirements that govern professional engagements with clients.
Jacob achieved his ChFC® or Chartered Financial Consultant® Designation through The American College of Financial Services in April 2019.
Also in April 2019, Jacob was awarded the Accredited Investment Fiduciary® (AIF®) Designation from the Center for Fiduciary Studies™, the standards-setting body for fi360. The AIF® Designation signifies specialized knowledge fiduciary responsibility and the ability to implement policies and procedures that meet a defined standard of care. The Designation includes an agreement to abide by the Code of Ethics. On an ongoing basis, Designees are required to complete continuing education to maintain the AIF® Designation.
Prior to joining DiNuzzo Index Advisors, Inc., Jacob worked for ESB Bank as a Client Service Representative processing account transactions.
Jacob was born and raised in New Brighton, PA and maintains a busy lifestyle by being a PIAA official umpiring baseball games, bodybuilding, hiking, and golfing when weather permits.